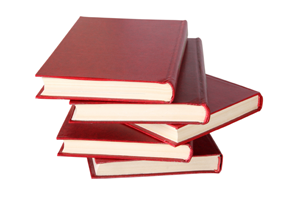 From the early church fathers to Matthew Henry and beyond, Bible scholars and teachers continue to find different approaches for explaining the meaning of the Bible text to us. While we all appreciate their efforts, it can be difficult to choose from so many options. Here is a guide to help you easily navigate the commentary choices for use with PocketBible.
Concise Commentary
Brief but comprehensive is how the dictionary defines "concise." You may see adjectives such as "overview," "passage-by-passage" or "chapter-by-chapter" in the description for a concise commentary. Study Bibles generally fall into this category. As do Bible Handbooks which, among other features, offer brief commentary on the Bible text. The benefit of these types of commentaries is that they are brief and to the point. They either focus on the main or most important points of a verse or passage or provide overviews of Scripture in sections.
Study Notes available for PocketBible include the ESV Study Bible, Life Application Study Bible, NIV Study Bible, Dake Study Bible, NLT Study Bible, MacArthur Study Bible, Ryrie Study Bible, Women's Study Bible and Spirit of the Reformation Study Bible.
Concise commentaries offered include Halley's Bible Handbook, NIV Bible Study Commentary, Darby's Synopsis of the Books of the Bible, Tyndale Concise Commentary, New Unger's Bible Handbook, Open Your Bible Commentary and With the Word Commentary.
In-Depth Commentary
As you consider one-volume, two-volume or multi-volume commentary titles, you will find the offerings continue to differ by breadth and coverage. If you prefer a commentary that has something to say about every verse in the Bible, make sure the description for the commentary touts verse-by-verse coverage. If you are looking for greater depth and scholarly discussion regarding each verse, choose a multi-volume commentary set rather than a one or two-volume commentary set. Keep in mind that the depth of comments is not always related to whether comments are verse-by-verse or passage-by-passage. Many commentaries have a mixture of both, as they strive to explain the Scriptures in keeping with the purpose of the commentary.
Most commentaries offer a mixture of historical background and insight as to the meaning or interpretation of a verse. If your commentary uses a word like application or background in the title, then comments will probably be slanted toward that type of information. A multi-volume commentary set will usually go deeper still into the meaning of each verse offering alternative interpretations, exegetical issues, etc.
One to Two Volume Commentaries
Multi-Volume Commentaries
Complete sets include Cornerstone Commentary Series, Expositor's Bible Commentary, and IVP NT Commentary Series. Partial sets include the Ancient Christian Commentary Series.
Hide what you own to make your commentary shopping easier. Login when you visit our website and choose the Commentary section (or any book type) and we'll hide what you already own from the list.
Which PocketBible commentaries do you find most helpful in your Bible study?
Tags: Commentary, PocketBible