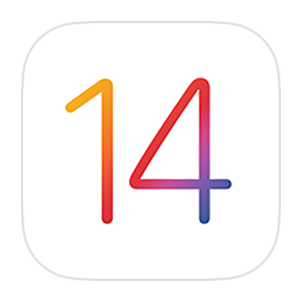 Today Apple approved PocketBible 4.14.1 for distribution through the App Store. This version coincides with the release of iOS 14, and while it doesn't necessarily take advantage of every new feature of this latest version of iOS, it should work better than the previous version did.
iOS 14 adds a number of new features that may or may not make sense for PocketBible to take advantage of, such as widgets and app clips. Because PocketBible needs to continue to work with older versions of iOS (we go back to iOS 12 with this release), it's not always practical to implement the very latest new features. And we never know what's going to survive until iOS 15 and what will be dropped. So don't expect a PocketBible complication for WatchOS or a PocketBible widget for iPhone.
Here's what's new in PocketBible 4.14.1:
FEATURES
Saved/named layouts on iPad. (AFS)
If you subscribe to the Advanced Feature Set, you'll be able to save the current screen layout, which includes the number and position of open panes/tabs, the list of books open in each pane/tab, the position of each of those books, your navigation (back/forward) history, your recent searches, and your recently visited Bible verses (the latter itself being a new feature; see below).
Keyboard shortcut keys (customizable with AFS)
If you have an iPad Pro with an external keyboard, there are now key combinations that can be used to activate frequently used features like searching and navigating to a Bible verse. A list of these keyboard shortcuts can be viewed by pressing and holding the ⌘ (Command) key (this is true for any iOS app, not just PocketBible).
If you subscribe to the Advanced Feature Set, you can customize these commands. You'll do that by selecting the function (such as "open a book") then just press the key combination you want to use for that function.
Trackpad and mouse support in book panes
If you have an iPad Pro with an external mouse or keyboard with trackpad, you'll find that 2-finger trackpad and scroll-wheel scrolling work better in PocketBible's book panes than they did before.
New long-press functions of back, forward, search, and go-to toolbar buttons
Pressing and holding on the Back button will display the portion of your navigation history that is "behind" you. You can jump back more than one location by selecting an item from this list. If you have gone back at least one step on this list, a long-press on the Forward button will show you the locations that are "ahead" of you.
You've always been able to access a list of recent searches by selecting that option from the Search form. Now you can press and hold on the toolbar Search button to see that list.
A frequently requested feature was a modification of Back that would allow you to see a list of recently visited Bible verses so you could quickly jump back to a passage you had been reading. You can now access this list with a long press on the Go To button while a Bible is active.
Sync to current verse
PocketBible has long had the ability to keep all your Bibles and commentaries sync'ed up to the verse you are viewing in the active pane. That's not always what you want to do, however. But when that feature is turned off, there wasn't a way to easily sync your other Bibles and commentaries to the verse you're reading. Now there are two.
When the automatic sync between Bibles and commentaries is turned off, you can choose Sync All to … from the PocketBible menu to cause all Bibles and commentaries to go to the topmost verse in the active pane (assuming the active pane is displaying a Bible).
You can also select a verse via pressing and holding, and choose the Sync button from the Selection tool bar. In that case, your other Bibles and commentaries will sync to the first selected verse.
ENHANCEMENTS
Customizable sorting of list of open books
When viewing the list of open books in the Library window, you can choose the Edit button to drag the books into the order in which you'd prefer to see them. This is a frequently suggested feature that turned out to be a lot easier to implement than we feared, though it has an important caveat.
That is, the order of the books in each pane is saved as a part of recording your navigation history. So if you change the order of books in a pane, then use Back to go back to a time before you re-ordered the books, the order will revert to its earlier state. Going Forward will restore the new order.
In addition, the order of open books is saved when you save a layout using the new Saved Layouts feature on the iPad. So if you change the order of the books in one layout, it will not affect the order of the books in the same pane in another layout.
And more…
Choosing a range of verses for searching requires fewer button presses. Once you've selected a range you're taken right back to the main Search window.
Autostudy Word and Autostudy Verse will start the study when Enter is pressed in
input field (Advanced Feature Set subscription required for Autostudy).
Long-press link preview now works on the asterisks that mark footnotes in books
and Bibles.
FIXES
The correct background color was not being chosen for certain menus.
After closing the current book using Close this Book on the Library screen, the wrong book was marked as being active.
The program was not checking your AFS subscription expiration date often enough, which kept the subscription active well passed its expiration until you performed a particular action that caused it to be checked. The program now checks the expiration date on launch and at convenient intervals while you're using the program. There is a grace period to allow you time to renew and activate the renewed subscription.