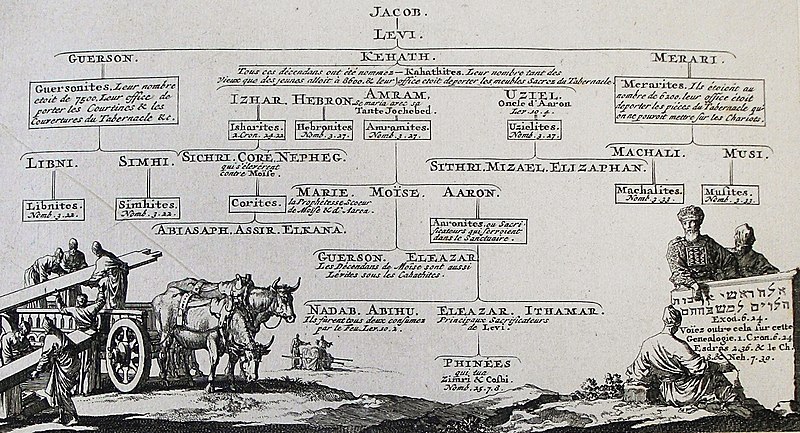 This is the second in a series of articles on common excuses for not reading through the Bible.
I've spent the last 40+ years studying the Bible, but not necessarily trying to read each word from cover to cover. Several years ago I began setting aside time each day just to read the Bible, with the goal of getting through the whole thing over the course of a year. Having spent many years coming up with excuses not to read the Bible this way, I thought I'd record them here for you. But take note: I'll be shooting them down in the end, so don't get your hopes up.
Excuse #2: I get bogged down in the endless genealogies (the dreaded "begats")
If you've tried to read through the Bible you know the frustration of happily reading along, then running into a long list of "so-and-so begat so-and-so". You want to be faithful and read every word, but come on — there are a lot of random, unpronounceable names here.
Somebody told me once that there are only 25 such genealogies in the Bible — suggesting I should just buckle down and keep reading. I think they severely underestimate the problem. Now, to be fair, when trying to count such lists, it is difficult to define what constitutes a purely "genealogical" passage. Some are lists of names are mostly there to describe where people settled. They just happen to be organized by family. Others are lists of related people along with their responsibilities in the service of the tabernacle, temple, or army. A few are census records, which are naturally organized by family. So the exact number of genealogies could be subject to interpretation
In the end it doesn't matter. When you run into this passage, you know it's boring, no matter how you classify it (1 Chronicles 1:1-27)
1Adam, Seth, Enosh, 2Kenan, Mahalalel, Jared, 3Enoch, Methuselah, Lamech, 4Noah, Shem, Ham, and Japheth.

5The sons of Japheth: Gomer, Magog, Madai, Javan, Tubal, Meshech, and Tiras. 6The sons of Gomer: Ashkenaz, Diphath, and Togarmah. 7The sons of Javan: Elishah, Tarshish, Kittim, and Rodanim.

8The sons of Ham: Cush, Mizraim, Put, and Canaan. 9The sons of Cush: Seba, Havilah, Sabta, Raama, Sabteca. The sons of Raamah: Sheba and Dedan. 10Cush became the father of Nimrod. He began to be a mighty one in the earth. 11Mizraim became the father of Ludim, Anamim, Lehabim, Naphtuhim, 12Pathrusim, Casluhim (where the Philistines came from), and Caphtorim. 13Canaan became the father of Sidon his firstborn, Heth, 14the Jebusite, the Amorite, the Girgashite, 15the Hivite, the Arkite, the Sinite, 16the Arvadite, the Zemarite, and the Hamathite.

17The sons of Shem: Elam, Asshur, Arpachshad, Lud, Aram, Uz, Hul, Gether, and Meshech. 18Arpachshad became the father of Shelah, and Shelah became the father of Eber. 19To Eber were born two sons: the name of the one was Peleg, for in his days the earth was divided; and his brother's name was Joktan. 20Joktan became the father of Almodad, Sheleph, Hazarmaveth, Jerah, 21Hadoram, Uzal, Diklah, 22Ebal, Abimael, Sheba, 23Ophir, Havilah, and Jobab. All these were the sons of Joktan. 24Shem, Arpachshad, Shelah, 25Eber, Peleg, Reu, 26Serug, Nahor, Terah, 27Abram (also called Abraham).
To make matters worse, this is just the first 27 of 397 verses that make up the first 9 chapters of 1 Chronicles, all of which are lists of names.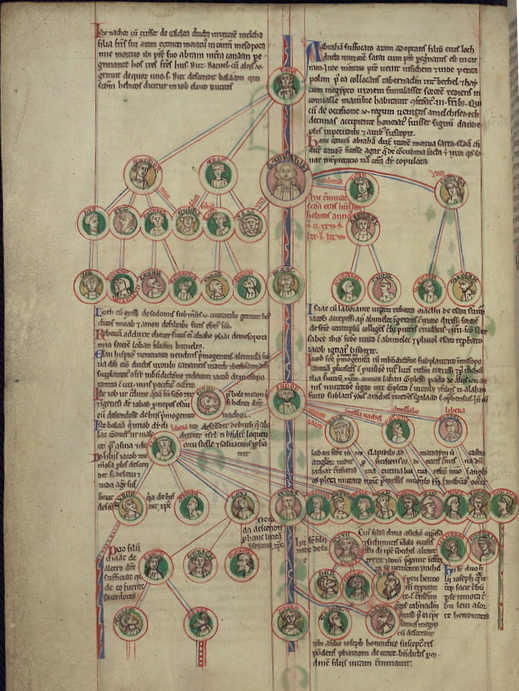 Out of curiosity, I made a detailed list of all the genealogies, census records, and lists of people I found in the Bible. I found 38 overt genealogies, 53 other lists of (sometimes related) people, and 5 census records (family names and counts). Together, these passages account for 3.5% of the text of the Bible. 3.5% doesn't sound like much, but it means that in your one-year trip through the Bible, you'll spend 13 days just reading lists of names.
Let's put that in perspective: There are only 8 books in the Bible (all in the Old Testament) that are longer than that list of names. You'll spend more time reading lists of names than you will reading Joshua, Judges, or Daniel. You'll spend more time reading those names than you will reading any single book in the New Testament. — more time than you'll spend in Luke, Acts, or Romans. In fact, you could read Romans through 3 times and have time left over to read more names.
How to Finish 13 Days' Reading Instantly
So here's the secret of those lists: The important people are going to be mentioned again. The in-betweeners are not. So if you simply skip those passages, you literally aren't missing anything. And you've saved yourself 2 weeks of laboring through long lists of names.
Yeah, But Look at All You're Missing!
A hardcore Bible scholar is going to complain that if you skip the genealogies, you could end up missing the fact that Ruth, a gentile, is an ancestor of David (and therefore Jesus). And that Jesus is a member of the tribe of Judah. And that Methuselah, the longest-living person in the Bible, died in the year that Noah's flood began.
But then, you just read those facts here, so there you go. Problem solved. Skip the "begats".